The Art of Coffee
The coffee trees are grown in various places around the world between the tropical zone of cancer and Capricorn. The biological and physical aspects of the location, such as the soil, altitude, weather conditions etc, contribute the 'terrain' which affects the health and the wellness of a coffee tree. We have many coffee varieties, above 60 which are grouped in two categories, arabica and robusta. Arabica beans are more rich and complex in flavour. Some of them are Bourbon, Typica, Mundo Novo, Acaia, Catuai, Pacamara, Geisha, Pache, Villa Sarchi and of course the Ethiopian MOKKA or Heirloom.
Coffee is an agricultural product so it is not possible 100% of the harvest to be of the same and of top quality. Specialty coffee production is impossible to exceed 20-25% of the harvest. Because 80% of the total coffee production is produced by very small farmers, specialty coffee is very difficult to get traced and imported separated from other coffees. Thus a farm in order to produce specialty coffee must have it's own production mill, production practices, quality control and storage facilities. With such farms MOKKA collaborates.
Coffee is the most favorable product between food and beverages. More than 700 chemical components are identified be correlated with the flavour and aroma, double from wine and well above vanilla. In order to highlight those flavour characteristics all steps, from seed to cup, have to be perfect! Such as the coffee variety, the soil, altitude, weather, cultivation, selective harvest, ideal raw coffee processing like drying, sorting, storage, roasting, packaging and finally brewing. If something from the above is not done well the end cup flavour will lack.
Specialty coffee can consistently exist through the dedication of the people who have made it their life's work to continually make quality their highest priority. This is not the work of only one person in the lifecycle of a coffee bean; specialty can only occur when all of those involved in the coffee value chain work in harmony and maintain a keen focus on standards and excellence from start to finish.
According SCA (Speciality Coffee Association) which counts thousands of members around the world, speciality coffee is defined as the art of manufacturing a quality cup of coffee, which is judged by the consumer to have a unique quality, characteristic taste and personality, better than the common beverages offered. This beverage should consist of coffee beans which have grown at a designated location and have been processed under the highest quality standards for raw processing, roasting, storing, and finally the preparation to a beverage.
A specialty coffee should score above 82 points. It should have a complex, rich, characteristic taste. The coffee should be roasted with craftsmanship so the flavor notes to be present in balance and be clear. Flavor descriptions such as chocolate, vanilla, nutty, caramel, fruity, forest fruits, tropical fruits, flowery, jasmine, citric are very common between specialty coffees. Specialty coffee contribute around 10% of the annually global production. Due to the limited production and to the continually growing demand, specialty coffee is 30% – 40% more expensive than commercial and in many case exceeds 100%. We have seen record high prices at various coffee auctions with the most prestigious being the CoE.
When a consumer is selecting a specialty coffee it is important to read on the package the producer, the variety and the process. All these should be clearly written. MOKKA follows this procedure and highlights the traceability for all of our coffees.
MOKKA roasts and specializes exclusively on the authentic specialty coffee. We are the first company who introduced coffees of such a level in the Greek market. We used the term 'specialty coffee' from 1999. We direct trade and roast coffee from specific and well known producers aiming to offer what we love, the rich and clear flavor of our coffees. We often visit our producers aiming for a collaboration and a continual improvement on production practices as well as selecting the best of the best coffee lots.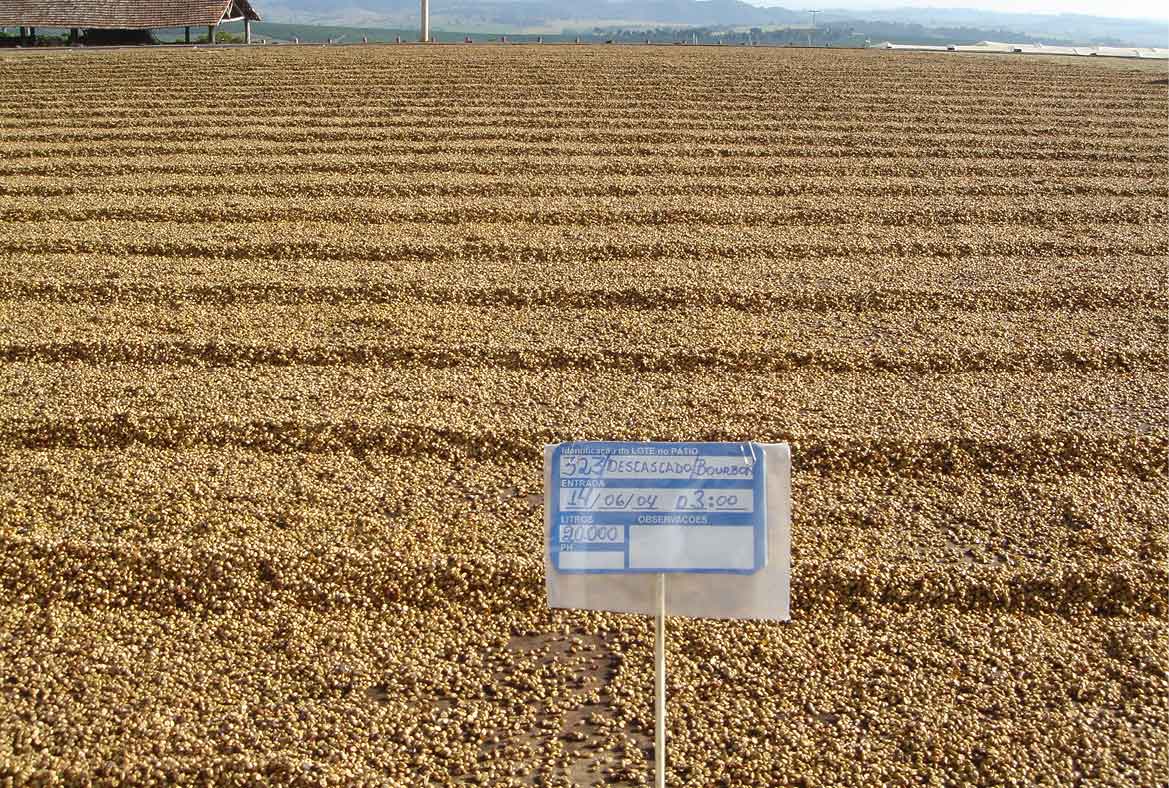 Once harvest and dry processing is completed the coffee is stored in parchment under ideal conditions. MOKKA once per year chooses the coffee lots and imports them around two months after the harvest in order the coffee to be rested. We store our coffee lots in a temperature and humidity controlled environment throughout the rest of the year
For MOKKA coffee is a culture and we want to enjoy it everyday, so our challenge is to choose the best in quality and in flavor. We aim for continual improvement, by getting knowledge and by investing in technology. Coffee roasting is an art that requires a high degree of knowledge and experience to produce specialty level roast profiles. Coffee must be closely monitored during the roasting process and scientific principles of heat transfer, thermodynamics and coffee chemistry must be applied to ensure the highest standard of quality and flavor come through in the final roasted bean. Taste our coffees which are processed and roasted with craftsmanship since four generations.